About Us
Contact Us
Iowa Power Products distributes Honda engines and Hatz diesel engines to the OEM market and through our dealer network. We do not distribute Honda's power equipment, e.g. lawnmowers, snow blowers, tillers, etc. We DO sell Honda Power Equipment Parts - to support Honda equipment in the field.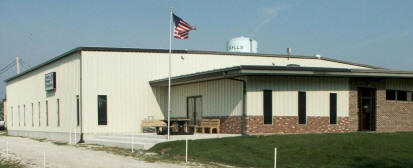 We are located in Iowa Falls, Iowa and our territory for both Honda and Hatz diesel extends throughout the state of Iowa. Please contact us for more information about becoming a dealer, or to inquire about employment opportunities at Iowa Power Products.
Beginning in 1981, our staff of dedicated employee's now has over 100 years of combined experience. We assist with product application development, dealer network management, and provide parts and service support to our dealers. HONDA was awarded the Marcum Award in 2010 for their TACS training modules.